Join us Tuesday, October 24th at 2:00 PM EDT when ChiroSecure
and Dr. Stu Hoffman are joined by Attorney Michael Miscoe for
Responding to a Records request. 
Make sure you sign up to receive the transcripts or join our Concierge Service and receive them automatically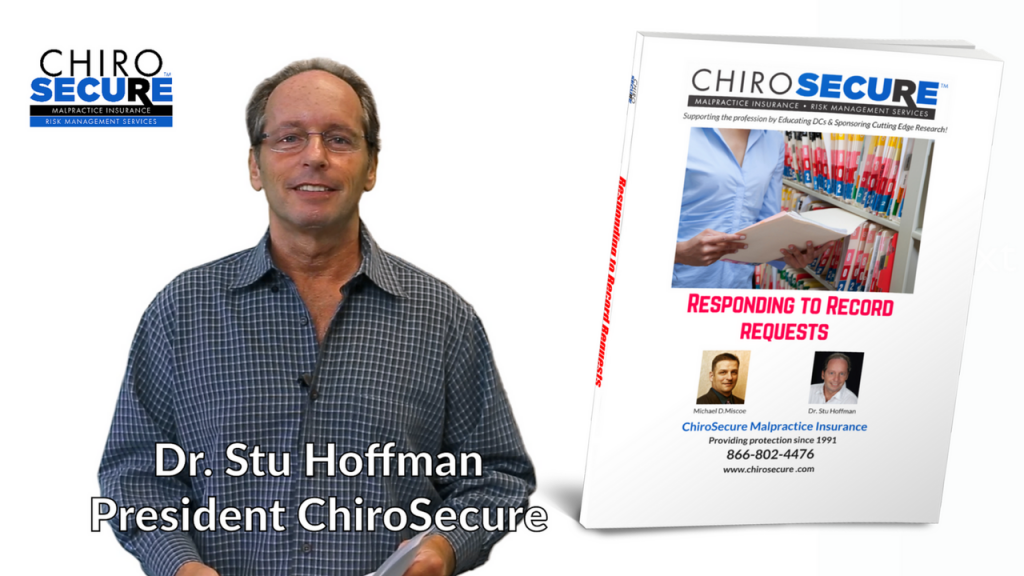 PLEASE NOTE-Opinions expressed on this show are based on each guest's own professional experience.  It is up to your discretion as to whether or not adapt these recommendations in your practice.  ChiroSecure recommends following the Standard of Care dictated by your Chiropractic State Board.