Are you sure you have the right coverage to protect you, your business and your livelihood?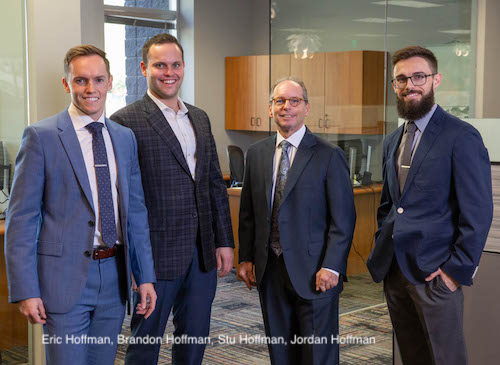 To apply for coverage complete the online quick quote form here.
Hi this is your Chiropractic Malpractice  Insurance expert, Dr. Stu Hoffman and I want to welcome you to the ChiroSecure Website.  Most of you know us already as we are recommended by more of the top leaders and consultants in the Chiropractic Community than any other carrier.  Why? Simple.  ChiroSecure is owned and operated by a philosophically aligned risk management chiropractor, me, Dr. Stu Hoffman.
After being a chiropractor for over 30 years, and in the Chiropractic malpractice insurance business for over 26 years I have noticed that there is a lot of confusion and bad information out there and that it is easy for doctors like yourself to windup with the wrong coverage at the wrong time and as a result although you may think you are covered in fact you may not be.
One thing I can tell you is that there is a lot more to insurance than simply knowing the difference between Occurrence and Claims made.
Choosing a professional liability Malpractice insurance carrier is one of the most important decisions facing chiropractors today. This is an important business decision to protect your Chiropractic practice and your financial security. You must have trust and confidence that the Malpractice program you select will be there for you.
The ChiroSecure Malpractice Insurance Program provides a superior malpractice coverage with many unique insurance features and long term solid protection. Our philosophy of combining discerning Chiropractic underwriting practices, competitive insurance premiums and aggressive Malpractice claim management is designed to protect you and your future.
As president of ChiroSecure I will be available to assist you with all of your malpractice insurance needs.
We are confident you will find the ChiroSecure Professional Liability Insurance Program an exceptional value and the finest chiropractic coverage available.
"We've built our reputation by protecting your reputation!"
Don't let a malpractice lawsuit endanger your profession, subscribe ChiroSecure Chiropractic Liability insurance today!