Are you sure you have the right coverage to protect you, your business and your livelihood?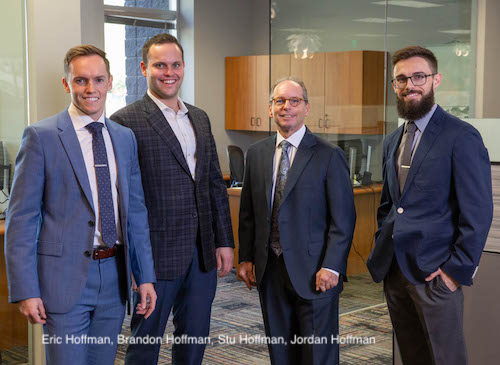 To apply for coverage complete the online quick quote form here.
Some of you may know us, but for those of you who don't we are the Hoffman Family. We have been the number 1 recommendation of top leaders and consultants in the Chiropractic Community for malpractice insurance over more than 30 years.  The reason?  ChiroSecure is owned and operated by a philosophically aligned risk management chiropractor, Dr. Stu Hoffman (me).
The reason I became an expert in malpractice insurance over 31 years ago, was because I was asked to by some very influential Doctors in the industry. At the time, there were very few options for us to choose from, and the coverages were terrible. I made it my mission to serve my community better than any other competitor by always being one step ahead in terms of price and coverage. To date, we consistently have the lowest rates across the country matched with the most comprehensive coverage available to you. On top of that, we provide world class risk management consulting for our Doctors when they run into concerns in practice. We take a proactive approach to claims avoidance rather than some of our competitors who don't care as much as we do.
Choosing a professional liability Malpractice insurance carrier is one of the most important business decisions facing chiropractors today. You must have trust and confidence that the Malpractice program you select will be there for you so you do not need to lose sleep at night about your family's financial security.
As president of ChiroSecure I will be available to assist you with all of your malpractice insurance needs.
We are confident you will find the ChiroSecure Professional Liability Insurance Program an exceptional value and the best chiropractic coverage available.
"We've built our reputation by protecting your reputation!"
Don't let a malpractice lawsuit endanger your profession, sign up with us today!