When it comes to avoiding chiropractic liability or malpractice lawsuits there are a few things that all chiropractors can do to protect themselves. One of the most primary areas of concern is proper communication and appropriate conduct between chiropractic professionals and their clients. More specifically, in the modern era where text messaging and emailing are primary forms of communicating, the question of whether or not chiropractors should be using these technologies to relay information to their patients is often discussed.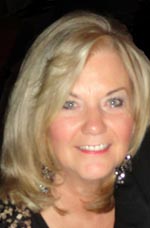 Edie Hoffman, an author for the International Centre for Chiropractic Office Management recently wrote a blog article titled: Does the HIPAA Privacy Rule permit health care providers to use e-mail to discuss health issues and treatment with their patients? This posting thoroughly examines the question of whether or not email is an appropriate and professional way to discuss patient treatment. She also addresses security concerns regarding those email conversations and whether or not security encryption is needed.
"Does the HIPAA Privacy Rule permit health care providers to use e-mail to discuss health issues and treatment with their patients?
Answer from HHS written in 2008
Yes. The Privacy Rule allows covered health care providers to communicate electronically, such as through e-mail, with their patients, provided they apply reasonable safeguards when doing so.
Further, while the Privacy Rule does not prohibit the use of unencrypted e-mail for treatment-related communications between health care providers and patients, other safeguards should be applied to reasonably protect privacy, such as limiting the amount or type of information disclosed through the unencrypted e-mail. In addition, covered entities will want to ensure that any transmission of electronic protected health information is in compliance with the HIPAA Security Rule requirements.
An individual has the right under the Privacy Rule to request and have a covered health care provider communicate with him or her by alternative means or at alternative locations, if reasonable.
If the use of unencrypted e-mail is unacceptable to a patient who requests confidential communications, other means of communicating with the patient, such as by more secure electronic methods, or by mail or telephone, should be offered and accommodated.
Answer from Edie in 2015
Yes, you may still send PHI via unencrypted email to your patient. Yes, you must give the patient the right to choose other ways of communications in writing and explain to them the risks if you feel they may not understand.
That being said, since 2008 things have changed. We know there are more and more cyber breaches, emails are more easily hacked and the risks are greater, etc.
Everything said by HHS above is still true. The question is what is now in 2015, considered "reasonable safeguards?" You get to define "reasonable safeguards" when taking action but HHS gets to define "reasonable safeguards" when responding to a complaint made by your patient when their information was breached.
Even though you still do not have to encrypt emails, there are also better and more secure ways to safeguard your patients PHI when communicating by email.
Make the change to encrypted email delivery service such as sendinc.com. For $5.00 a month you can "reasonable safeguards" your patient's records from unintentional disclosure. HHS says any encryption is considered the most highly effective way to protect your patient's health information."
At ChiroSecure we are dedicated to delivering Chiropractic Malpractice and Liability protection for our subscribers. We do this not only by providing insurance that cater to the specific needs of individuals employed in the field of chiropractic but by also providing the most relevant information and advice.
Today, we are relaying Edie Hoffman's article in hopes that it clarifies some of the concerns that our customers have in regards to electronic communication and dealing with patients.
Remember, it is extremely important that you save all email correspondence for future reference in a case of malpractice or liability issues in the future. In some ways this form of communication can provide various safe guards and evidence if a chiropractic malpractice or liability lawsuit were to come up.
We recommend that all chiropractors conduct themselves professionally when engaging in email correspondence with their clients. However, there is absolutely no reason why this can not be an excellent way to reach out and connect when growing your chiropractic business.