What You Don't Know Will Cost You!
Tuesday, February 26th from 2:00-3:00 PM EST
If you are not reporting PQRS measures successfully in 2013, your fees will be
REDUCED in the future!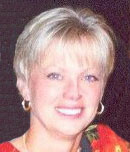 CMS gave providers five years (2008-2012) to learn how to properly participate in the Physician Quality Reporting System (PQRS). They even paid a BONUS if you participated and did it right. The good news? The bonus will continue through 2014. The bad news? Starting in 2015 there will be a PENALTY put in place (a reduction to your fees) if you are not participating in this program. The worse news? The penalty will be based on your reporting in 2013!
Join Susan McClelland, arguably the country's leading expert on Medicare and chiropractic, for a one-hour webinar explaining the PQRS and how to participate successfully. Learn what you need to know NOW, while there is still time!
When: Tuesday, February 26th at 2:00 PM EST
Cost: $79.00 per clinic
$69.00 for ChiroSecure members! (Use Discount Code COCSA2013)
Seating is limited, so do not delay in registering!
(all previous webinars have sold out)
And remember, if you are unable to attend at that time,
registration guarantees you will receive a recording of the webinar.
Reserve your seat today by
completing our registration form!
http://tinyurl.com/a832fhk
Webinar hosted by ChiroHealth USA
After you make your online payment, you will need to use the link provided on your receipt to register for the webinar.
Still have questions about this webinar? info@mcclellandconsult.com
PLEASE NOTE: PQRS is a TOTALLY SEPARATE PROGRAM from the EHR/Meaningful Use Program!