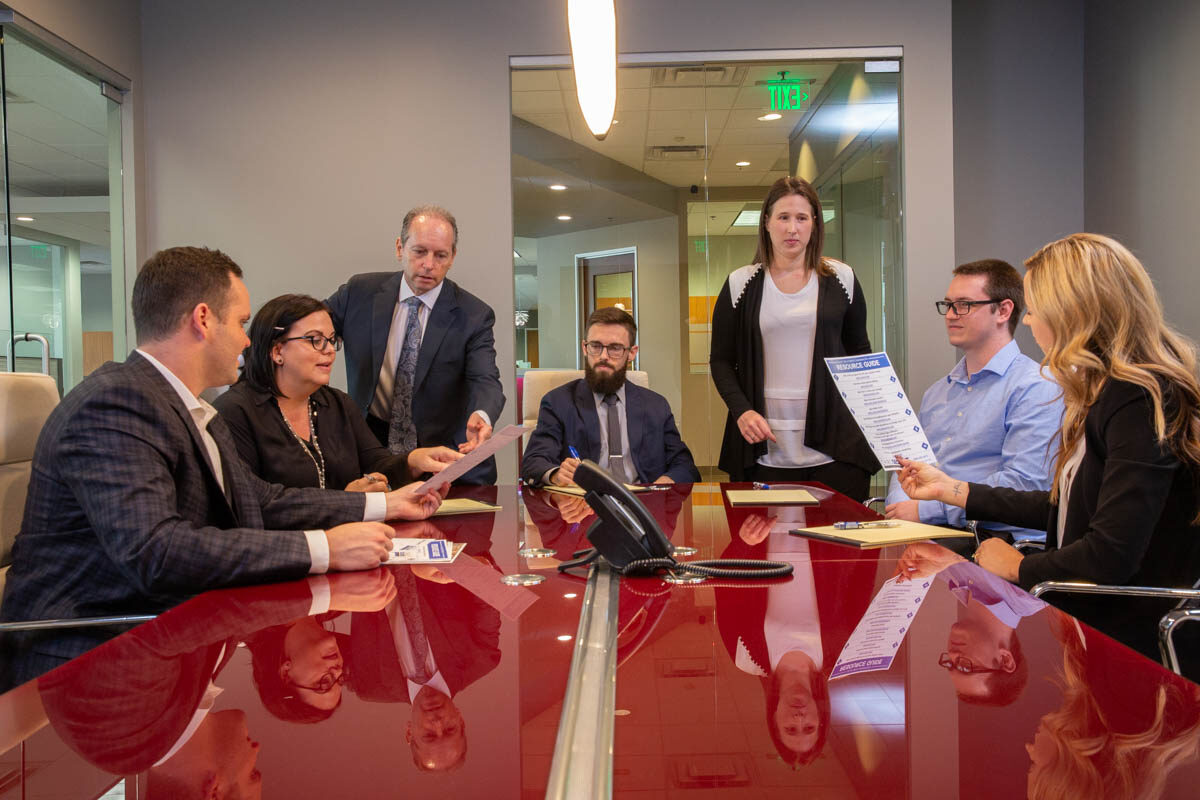 To apply for coverage, click here: complete the online quick quote form.
The liability insurance plans offered through ChiroSecure are tailored to your specific needs in practice. At ChiroSecure, we pride ourselves in offering the most cost effective policies with the most comprehensive coverage available.
Reasons To Apply For Chiropractor Professional Liability Insurance Today
The common consensus among most Chiropractic professionals is that when it comes to professional liability insurance it is better to be safe than sorry. In the unlikely instance of a malpractice lawsuit against you, ChiroSecure's malpractice insurance can protect your reputation and save your practice.
The comfort and security associated with being insured through ChiroSecure is reason enough to apply. With the number of claims being made against chiropractic services increasing every year, you will be taking the best possible precautions to assure that your practice is not impacted by these lawsuits.
ChiroSecure's Professional Liability Insurance consists of the most comprehensive coverage available in this field, including:
License Protection
Sexual Misconduct Defense
Cyber Liability
Employer Protection
HIPAA Protection
Insurance Audit Defense
Why Do Chiropractors Choose ChiroSecure?
Along with providing the extensive services listed above, ChiroSecure works with the top attorneys and expert witnesses in the country who will protect your interests if an incident were ever to occur. Although we have genuine faith in the competency of the chiropractors we insure, we still recognize the potential legal risks associated with chiropractic's approach to health and wellness. For this reason, we have designed our liability insurance to cater to individuals employed in this field, and are experienced in dealing with all different types of potential claims that can occur.
Instead of concerning yourself with a "what if" scenario, feel secure and protected with ChiroSecure Professional Liability Insurance. We will be on your side when the time comes to walk you through the process and protect your best interests.
ChiroSecure Offers Chiropractic Liability Insurance
To apply for coverage, click here: complete the online quick quote form.
At ChiroSecure, we are aware that the chiropractic field requires a certain level of diligence when it comes to dealing with patients. Due to the nature of chiropractic and our litigious society, it is extremely important that practitioners take action to protect themselves from potential malpractice lawsuits.
By offering affordable liability insurance to individuals in the chiropractic industry, ChiroSecure is able to protect the interests of chiropractic practices and their employees.
Applying for Chiropractic Liability Insurance
At ChiroSecure, we are well-aware of the abstract risks associated with chiropractic care. Although malpractice lawsuits in the chiropractic field are statistically low, they have been known to occur, and can result in large lawsuits and the loss of licensing. Even the most attentive practitioner needs to be aware of the liabilities associated with dealing with patients in such an intimate fashion; and like any occupation in the health-care field, practitioners need to be protected from possible errors or misdiagnoses.
The only way to protect yourself and your practice from a potential incident or injury report resulting in professional damages is to apply for Chiropractic Liability insurance immediately. By insuring your assets you can be protected if this worst-case scenario was to become a reality.
Instead of losing sleep at night hoping that an incident of this nature does not occur in your practice, you can easily apply for coverage through ChiroSecure that protects both your livelihood and reputation.
Why Choose ChiroSecure?
Unlike many other medical malpractice insurance providers, ChiroSecure caters specifically to individuals who are operating chiropractic practices or are practicing chiropractors. Our policies are specifically designed to provide cost-effective coverage for individuals in this highly specialized approach to health and wellness.
"We've built our reputation by protecting your reputation!"
Don't let a malpractice lawsuit, endanger your profession subscribe ChiroSecure Chiropractic Liability insurance today!